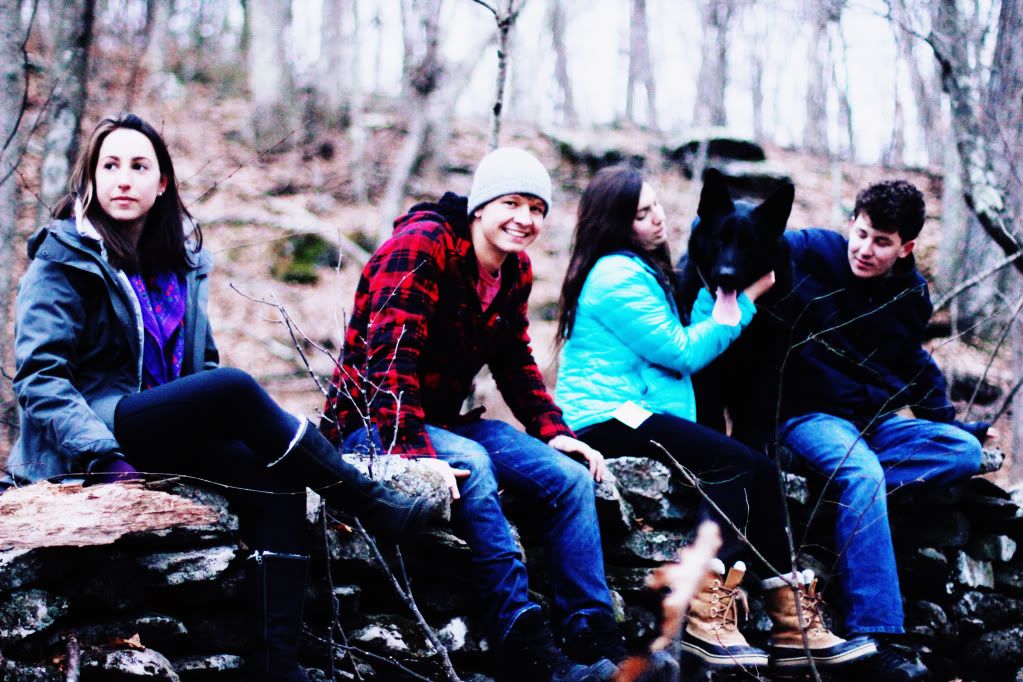 Amelia, Danny, Hannah, Scout the great dane, and Gadi.
I had just about the most picturesque weekend ever. Amelia, Danny, Gadi, Hannah, and I headed over to Danny's aunt and uncle's place in the woods of Massachusetts near Worcester. Rhey had a beautiful white house with wonderfully furnished rooms, hand-made wooden furniture from local craftsmen, three adorable cats, and the friendliest, largest black great dane I have ever seen.
Ashley!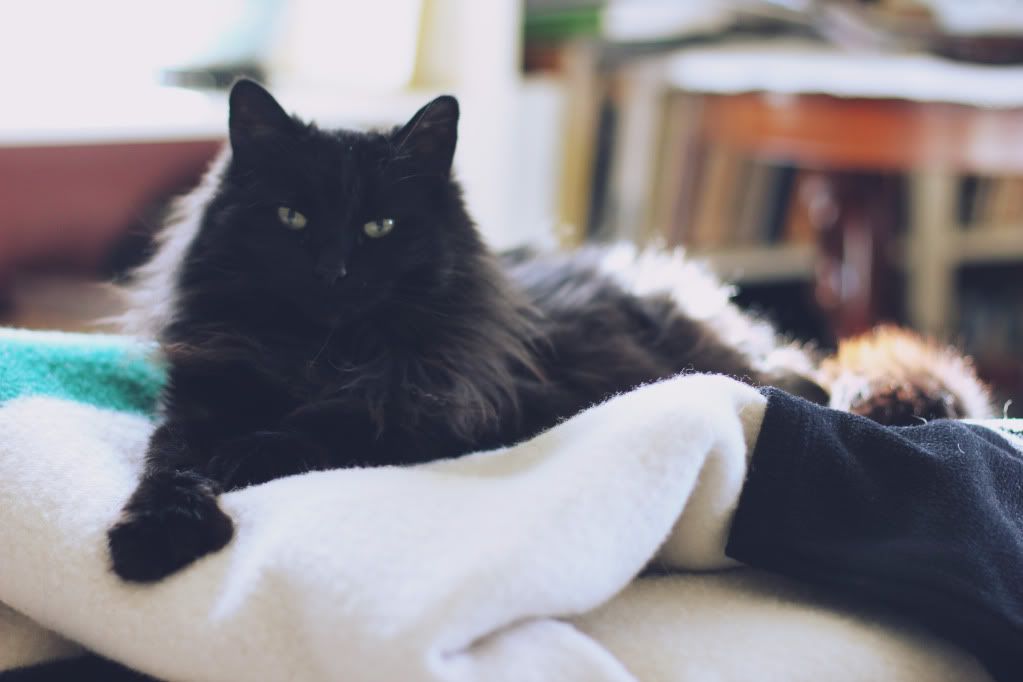 Leica!
Liz and Jerry were the most gracious of hosts. Jerry told us fantastic stories about their travels to Nepal and New Zealand as well as his work on a book about Porschas. Liz's cooking was an absolute delight--especially after we had all been subsisting on Brown cafeteria food for the past two months. The chocolate chip cookies were the perfect mix of crunchy exterior and chewy interior. the ribs were smoky, the salad fresh, and the maple syrup on the pancakes in the morning had been tapped from their very own maple trees.
We spent the hours of daylight there hiking around the house. We climbed around abandoned farms, trekked through the wilderness, and frolicked through the woods as the sun set. When it started to get cold and dark, we went back inside for bittersweet hot cocoa and delicious chili. We did our homework near a roaring fire, roasted marshmallows, and ventured outside at night to gaze up at the stars--the brightest ones I've seen since I went to Montana three years ago. I saw the big dipper for the very first time.
If it sounds picturesque, that's because it was. There were times when I paused, looked around at the people around me, and wondered if this was really happening. was I really in a Architect's Digest-worthy house with my best friends from college, the cutest pets, and amazing food?
I can't wait to go back.
When Danny stole my camera.