For some reason, Brown gets a whopping two whole days off of classes for President's Day, so Amelia, Diego, Gadi, and I decided to bus it down to New York City for a couple of days. Much of Amelia's family lives in New York and they were very gracious to us--showing us around, paying for meals, and so on and so forth.
I didn't bring my camera with me around the city because I wanted to enjoy myself without it, which in retrospect was a shame because we encountered so many photo-worthy moments. Giant bubble-making in Central Park, poetic buskers in the subway, and many many amazing pieces of art at the Met and the MOMA. I was able to catch up with an old friend at Columbia and wander around on the highline. The vast and various amounts of food we had was all sorts of delicious: chocolate delicacies at M
ax Brenner's
, self-made mimosas in our hotel room, noodles at a tucked-away japanese restaurant called T
abata
, wild mushroom tart at the MOMA, sushi just outside of Columbia, chicken rice at a halal food cart... all these things and more found their way into my stomach. If we hadn't been walking for almost every waking moment during the trip, I wouldn't have been able to fit in the tiny hotel elevators.
And yet (and this is going to sound infinitely cheesy) I think that my favorite parts of the trip were when I was sitting by myself on the window ledge in (out of?) our hotel room, either wrapped in a blanket at night or enjoying the nippy NYC winter mornings, just people watching. The night sky was nothing like the luminosity we saw in the woods of Massachusetts, but I guess New York makes its own stars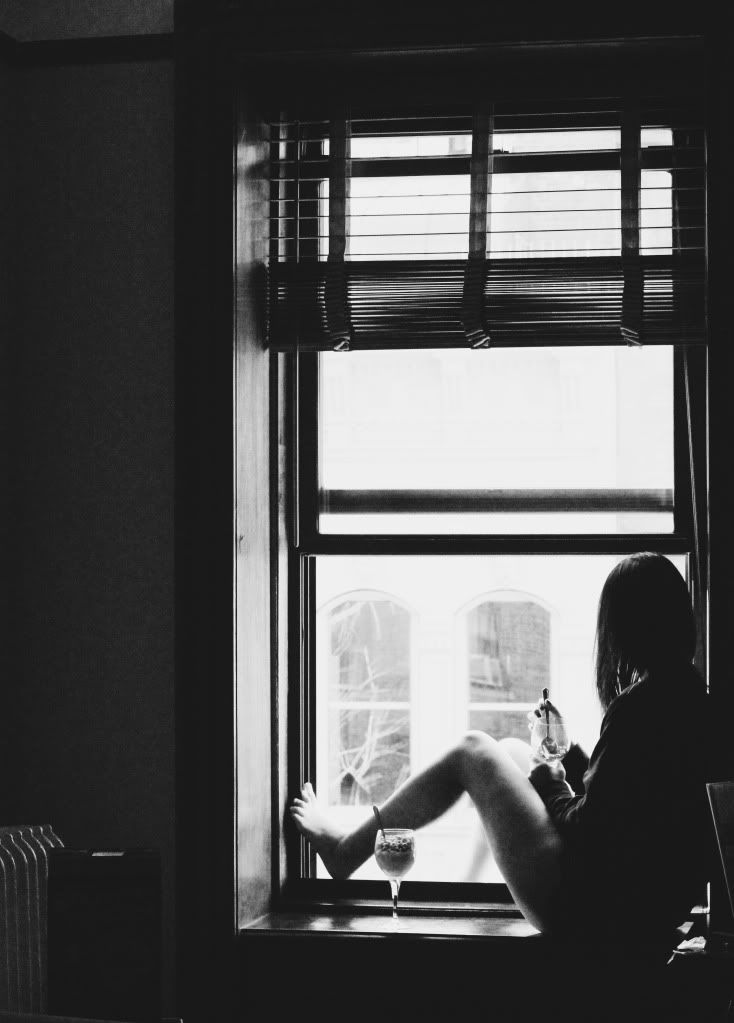 Credit to Amelia!