About a five minute walk from campus, Loui's is well-known in Providence as a provider of food that is both delectable and cheap--perfect for poor college students. It's even been featured on the food network!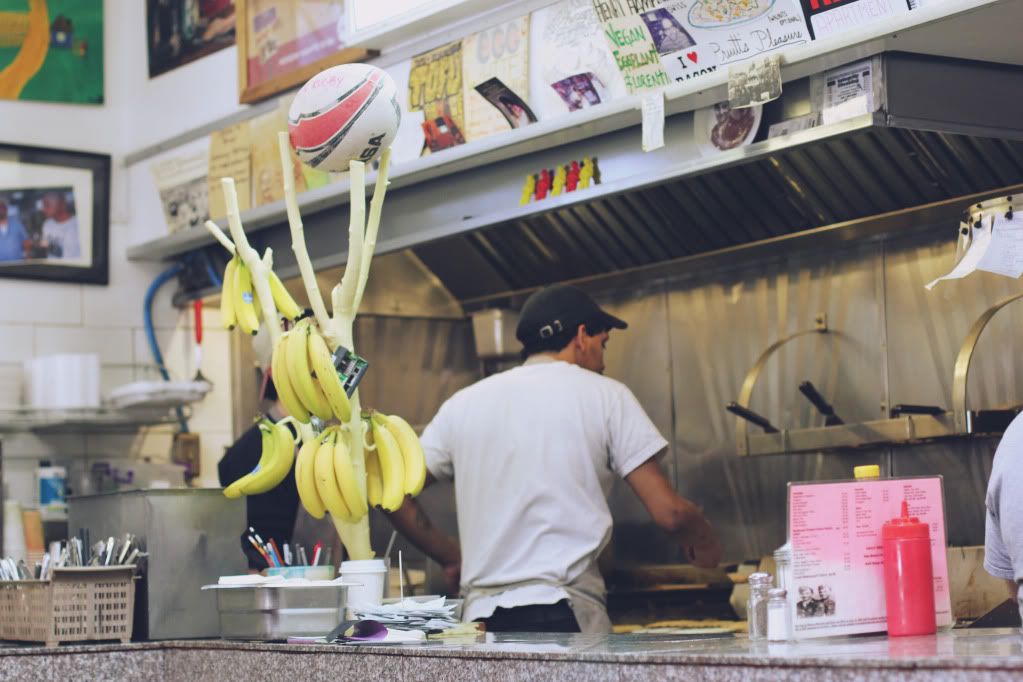 Banana tree!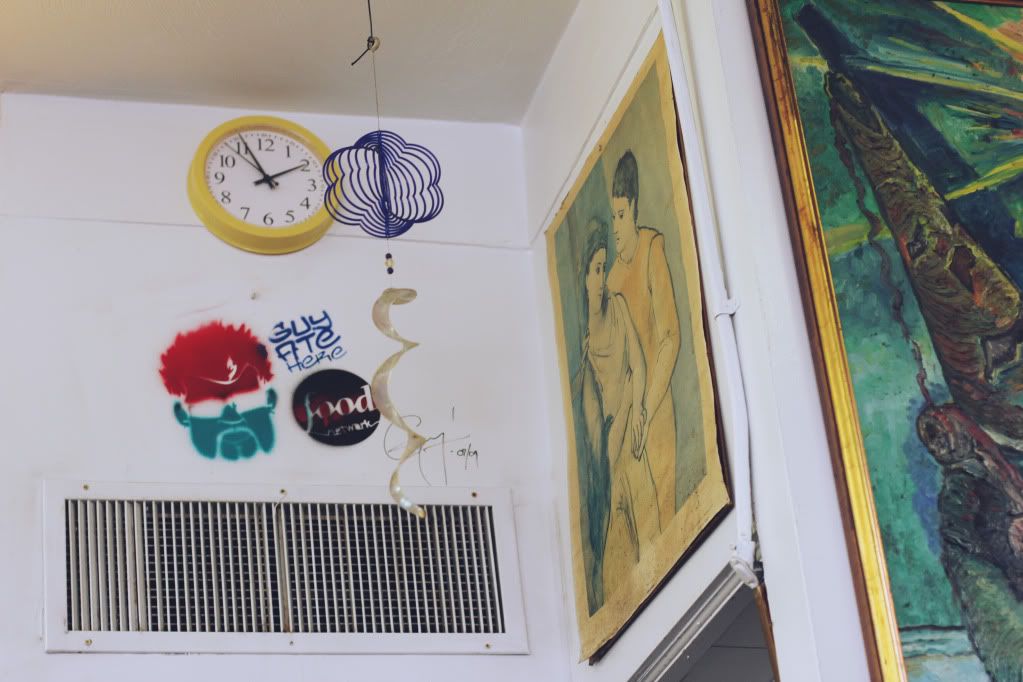 Guy Fieri's graffiti from his visit here for the show Diners, Drive-ins, and Dives.
Having both just submitted final papers/projects for some of our classes, Hannah & I decided to celebrate by losing our Loui's virginity. We gathered a group of people together for breakfast this afternoon--after all, breakfast at 1pm is only for the classiest of classy.
I'm no expert foodie, but the food at Loui's was absolutely delicious. After four months accustomed to Ratty dining hall sausage, it was a real treat to have sausages that really tasted animal. I tried frozen hot chocolate for the first time and my friends were served steaming platters loaded with toast, eggs, and home fries. Hannah and I ordered pancakes--pumpkin pancakes for me and granola pancakes for her. The pumpkin pancakes were packed with flavor and the granola was a subtle mix of crunchy and cinnamon-y.