At the beginning of the year, I volunteered to help out in a photoshoot for my school's newly installed online fashion magazine,
Unhemmed
. the theme of the shoot was "protests" to keep up with the recent trend--Occupy Wallstreet, the London riots, and so on and so forth.
One of the models, Taryn, putting makeup on another one of the models, Maggie.
All of the clothes that had been brought for the shoot were laid out like animals for slaughter or a very strange art exhibit.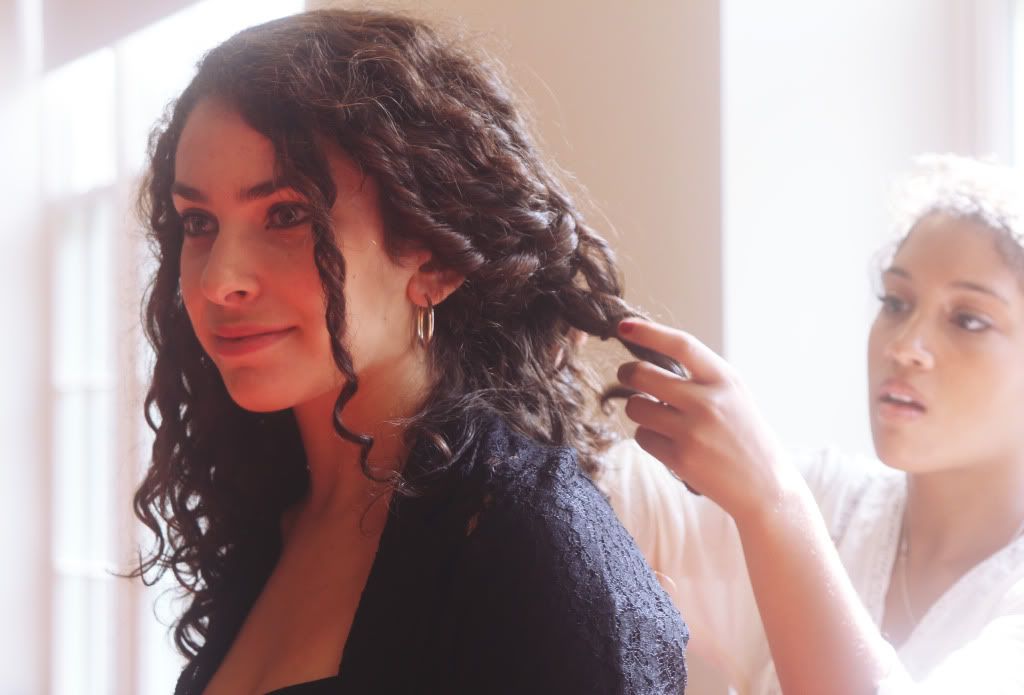 One of the stylists, my friend Taylor, and model Jen.
The girls were great to work with. all our models were volunteers who had brought their own clothing to the shoot. Everyone was very friendly even though it was probably a bit overwhelming for them to pose against a wall while four different cameras were clicking in their direction.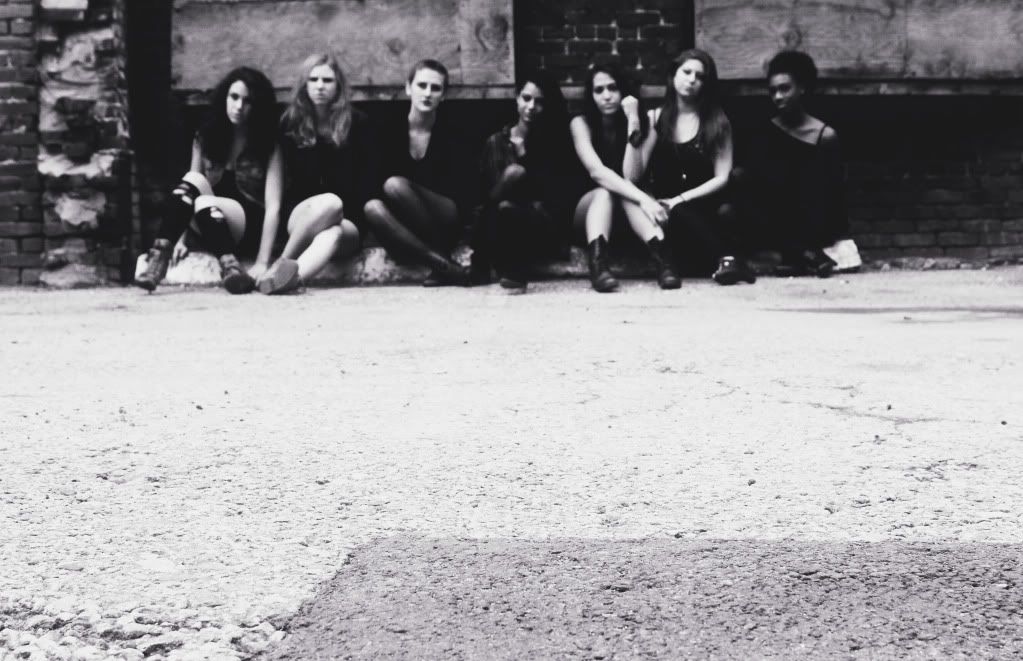 All of the girls together.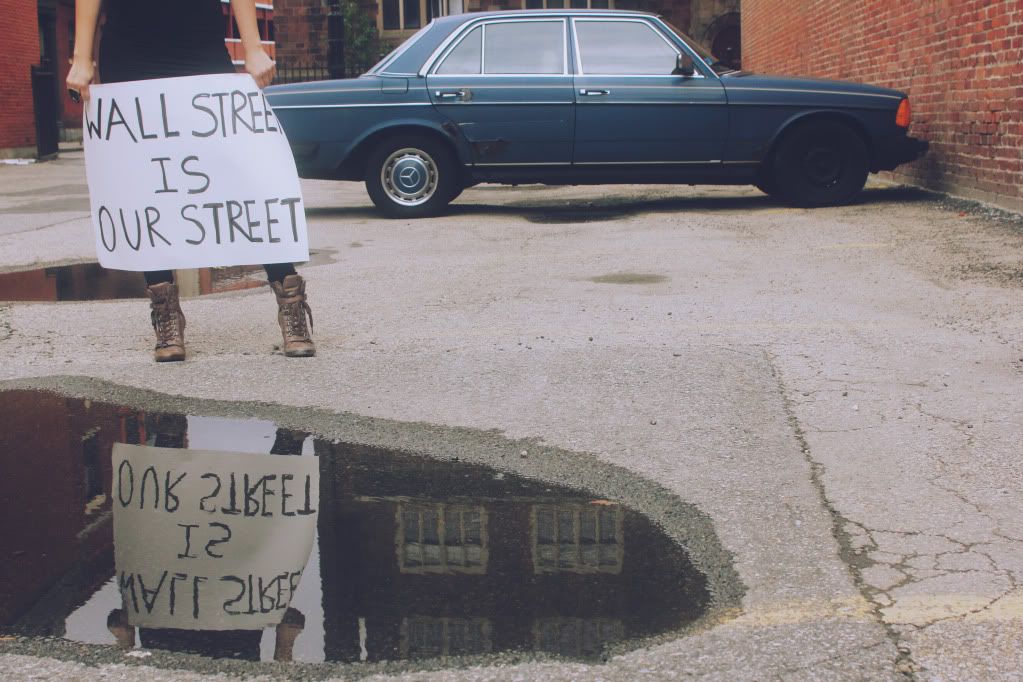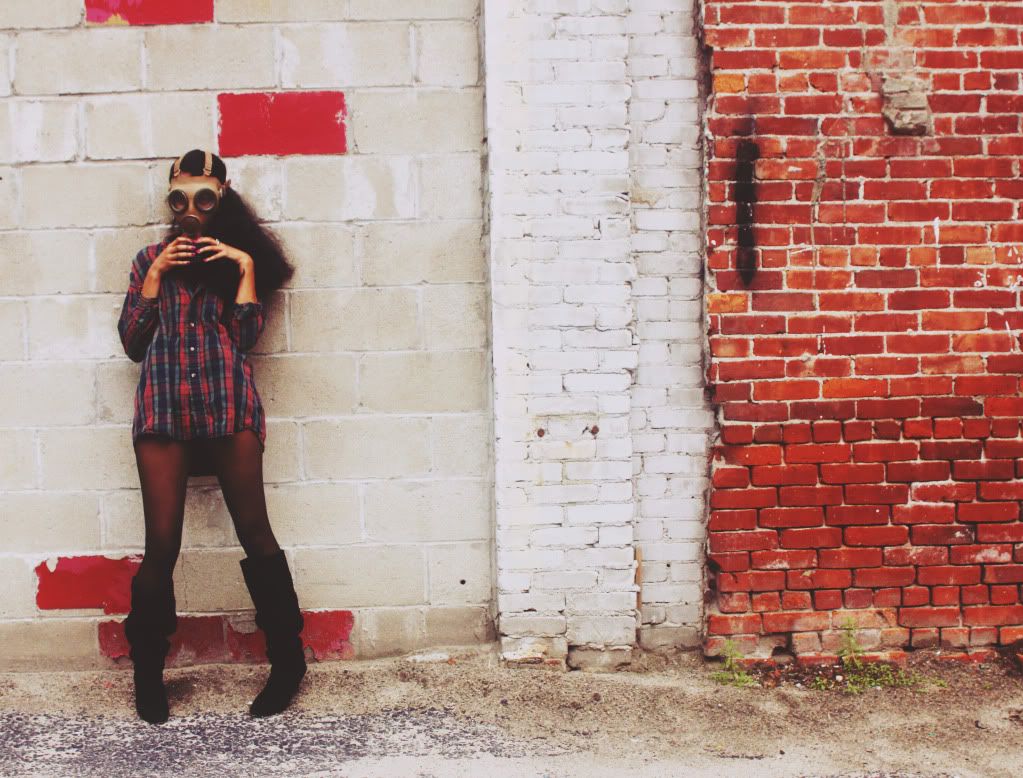 Gas masks may have been a stretch (they were there to symbolize rioters who wear them while throwing bombs), but they looked wicked.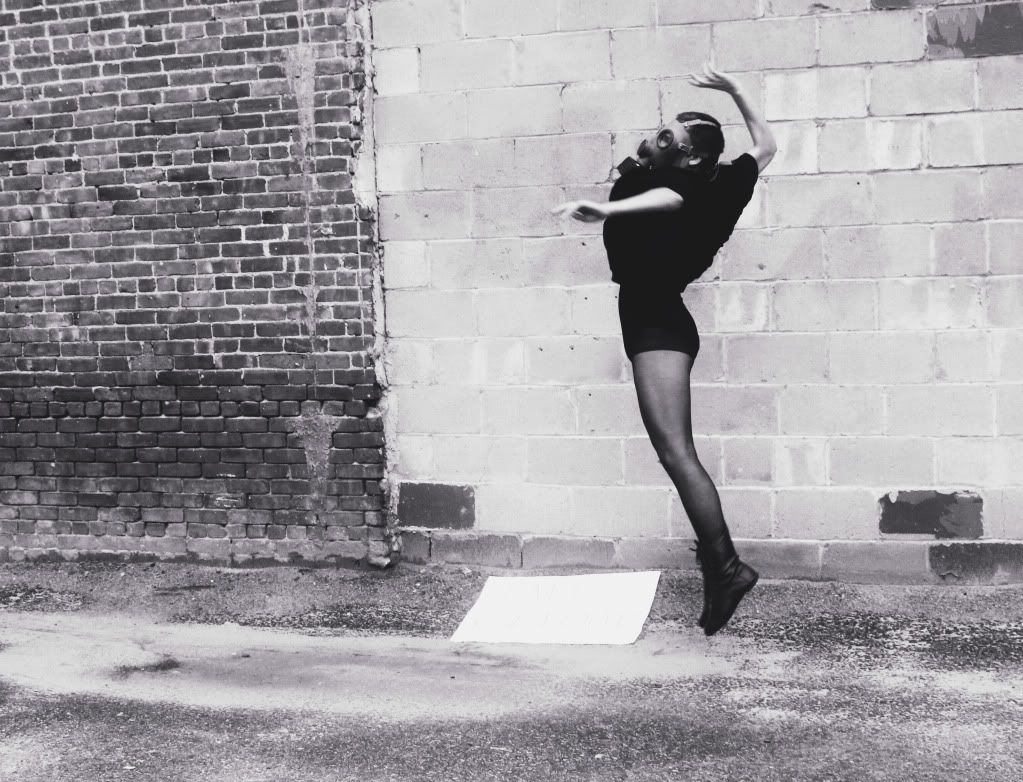 It was a lot of fun--I'm always itching for opportunities to take artsy photos of artsy girls. Although it took more than five hours (two more than promised) on a hangover-y Sunday morning, it was well worth it.